About Lesson
Disease cycle:
Seed borne disease
Surviving structure: sclerotia, pycnidia
Primary source of inoculum: sclerotia and infected seed
Secondary inoculum: wind borne conidia
Transmission: wind, water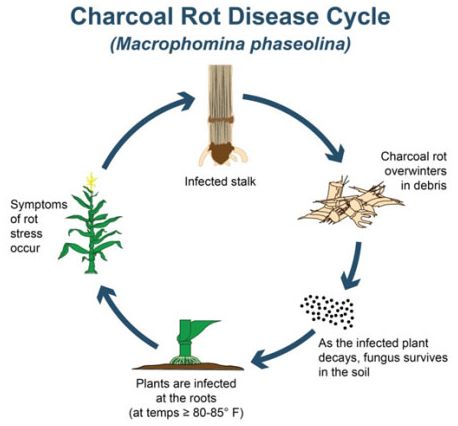 Management:
whenever the soil becomes dry and the soil temperature rises then irrigation should be provided.
Seed treatment with Trichoderma virideformulation at 4 g/kg seed.
In endemicareas long crop rotation should be followed.
Treat the seeds with Carbendazim or Thiram at 2/kg
Spot drench with Carbendazim at 500 mg/litre.